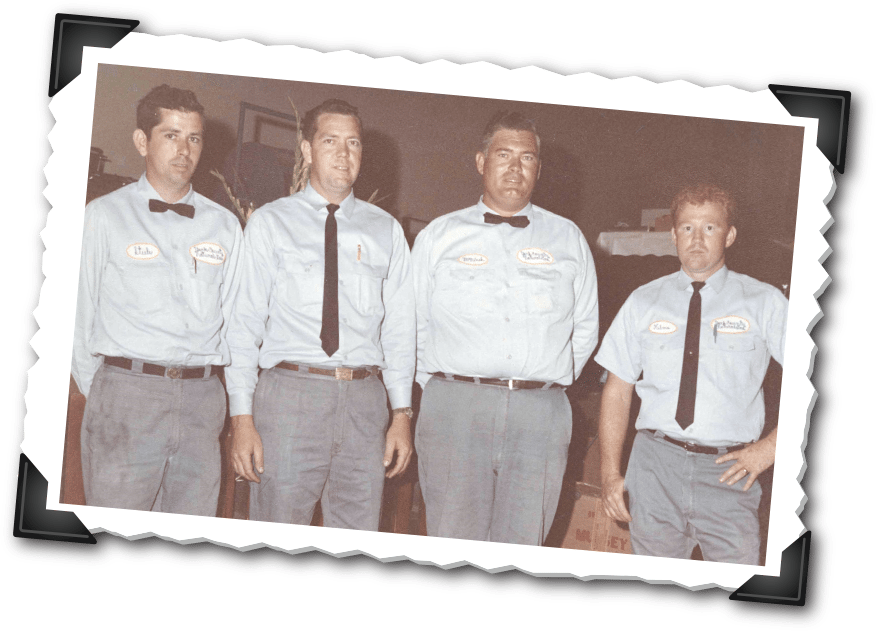 60th Anniversary Celebration
AUGUST 8 – OCTOBER 6
We're kicking off our Anniversary with 60 Days of SALE-abration beginning August 8…
…and ending on October 6 when we invite YOU to join us for our Anniversary & Customer Appreciation Day!
SINCE 1957 York County Natural Gas Authority has been serving York County with a reliable and safe source of energy. The Authority was created as a not-for-profit, political subdivision of the state and is a public utility governed locally by a 10-member board.

Look for our facebook trivia, fun facts and polls every weekday starting August 8th. Play online for a chance to win an 'I Got Gas' t-shirt.
Weekly prizes including a griller's giftpack and a grand prize stainless package grill made by American Outdoor Grill (AOG).
Value $2400. Winner to be determined by random drawing on October 6th.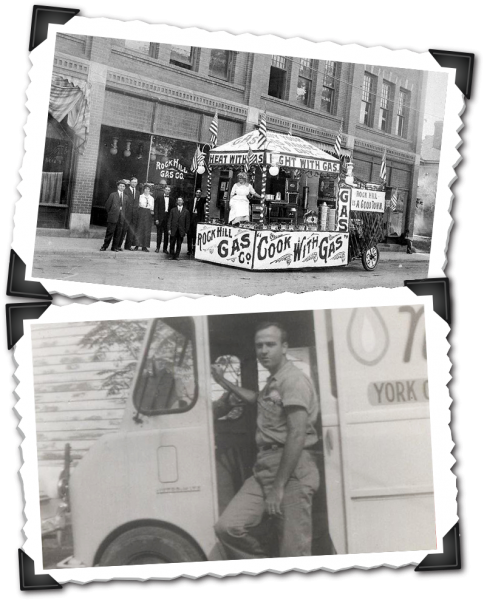 PUBLIC NATURAL GAS WEEK | OCTOBER 2-6
60th Anniversary Celebration
Employee Kick-Off
We're treating our employees to a special kick-off meeting and breakfast with photos and videos of our past, and a special token of appreciation for their years of service. Without our dedicated employees, we would not be able to provide top-notch customer service.
Tankless Water Heating Lunch & Learn
11:30am – 1:30pm
YCNGA Customer Service Conference Room
965 West Main St., Rock Hill
Learn more about the technology behind tankless water heaters, the options available for installation, and the benefits and savings they provide. Seminar is FREE for first-time attendees. Seating is limited and registration is required (2 per household).
American Red Cross Blood Drive
Select a time between 11am – 3pm
You can also call 1-800-RED-CROSS for assistance
Donation Location: YCNGA, 965 W. Main St, RH
Register online
Use sponsor code: YCNGA
Help save a life – Give the gift of blood. You can help end the emergency! A critical shortage of blood donations leads to delays in urgent medical care to vulnerable patients. You can help make sure that doesn't happen. Sign up today to donate.
THANKS FOR GIVING – Receive a YCNGA thank you package for your donation and be entered into a drawing for a camp chair and umbrella.
The BIG EVENT – 60th Anniversary Celebration
CUSTOMER APPRECIATION DAY!
(965 West Main Street, Rock Hill)
Join us on Friday, October 6th to celebrate the energy natural gas brings to our community.   We're celebrating 60 years of service to York County and Blacksburg, SC with an Open House from 10:30am – 2:30pm.  Sample foods from the grill, register for door prizes, check out classic cars from the 50's, step into the Rinnai trailer and see the Empire Live-Fire Station.
10:30am – 11:30am
Grill demo with samples
11:30am – until it's gone!
BBQ Lunch
10:30am – 2:30pm
• Classic Car Show featuring coupe's from the 50's & 60's
• Natural Gas Vehicles on display
• Rinnai Trailer & Empire Live-Fire Display
• Meet Diggity Dog from SC811
• Register for Door Prizes
• Visit the Showroom 60 Day Sale-abration
• Lounge on the Patio with cider, popcorn & treats