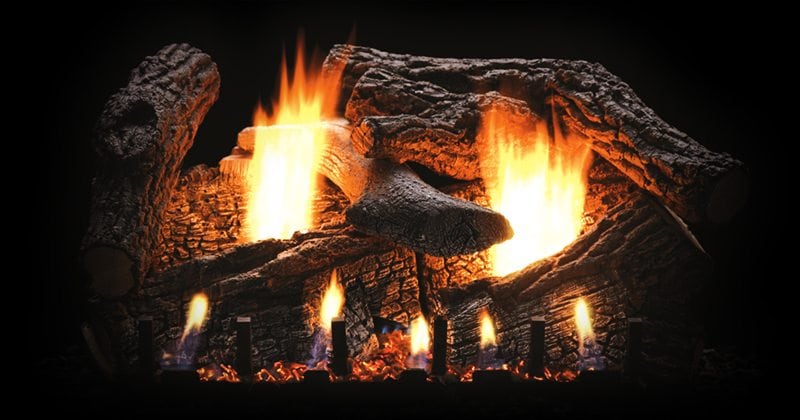 Gas Logs
Nothing beats the comfort and convenience of natural gas logs. Gas logs allow you to enjoy the warmth and ambiance of a traditional fireplace without the hassle of hauling wood or cleaning up ashes. Today's gas logs and fireplace inserts are engineered to provide fuel-efficient, fuss-free flames at the flick of a switch.
Ventless
Also known as vent-free, gas logs are the perfect choice for those who want a great looking fire and the most efficient heating from their gas log set. Vent-free gas logs do not require outside venting so there are many installation options. They allow 100% of the heat to stay in the home and can be easily lit with the push of a button, wall switch or convenient remote. Some vent free sets offer remotes with thermostatic controls, allowing you to maintain a consistent and comfortable temperature.
Vented
Must be installed in a fully functioning wood burning fireplace or specially designed vented fireplace insert. Vented logs offer bigger, more realistic flames and are primarily decorative, since most of the heat is lost up the chimney.
How to Light the Pilot on Your Gas Logs
Lighting the pilot on your gas logs is an essential step to ensure your fireplace operates efficiently and safely — and it's something you can do yourself! Watch our instructional video for a step-by-step guide to lighting (or re-lighting) your gas logs.
If you're not comfortable with this process or struggling to get your pilot light started, one of our technicians will be happy to assist you. Simply call 803-323-5304 to schedule an appliance service visit.*
Troubleshooting Tips: If the pilot is lit and your logs still won't light, check the batteries in your remote and receiver.
___
*Light pilot service call: $75
Not all fireplaces light the same way. This video is just a guide. We recommend that you follow the manufacturer's guidelines found in your owner's manual.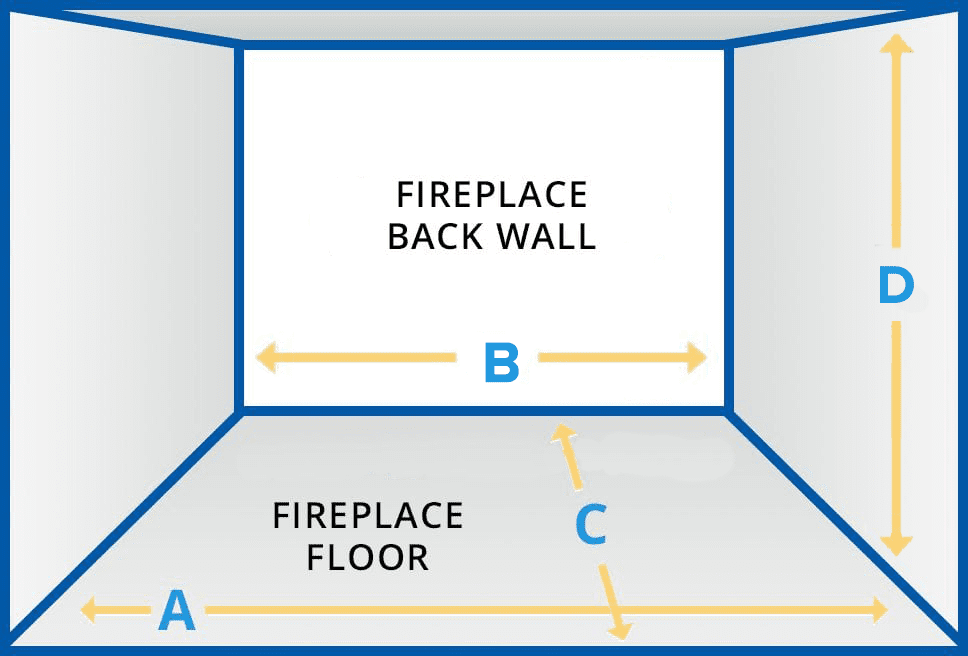 Sizing Gas Logs
Gas logs come in a wide variety of styles and sizes to fit most fireplaces. Properly sizing your logs to fit your space is a very important step. If you have an existing fireplace or fireplace insert, use the measuring chart below to obtain the proper measurements for your new log set. Bring these measurements to The Showroom @ YCNGA and a sales rep will help you pick logs perfect for your space.
 

Opening Width = __ in.

 

Back Width = __in.

 

Depth  = __ in.

 

Height = __ in.