NATURAL GAS 
For Your Home
NATURAL GAS 
For Your Home
Natural gas is the clear choice for clean, reliable energy. Discover the versatility and benefits of natural gas from heating and cooking, to outdoor living.
My Online Account Options
Get quick and easy 24-hour access to your account for bill payments and to manage your account without added fees.
Sign up for Auto Pay, Credit Card Draft or make a one-time payment
Track your balance, due date, consumption, bill history and payment history
Easily UPDATE your information
Set alerts and payment reminders
  Bill Payment Options
By Phone
24-HOUR
AUTOMATED LINE
  (803) 323-5306
Payment Options:
Debit or Credit Card
NO FEES
(payments up to $1,000)
Must have account number and phone number to access
Beware of websites that offer bill payment services.  They often charge fees while payments are not made or credited to YCNGA for several days or even weeks.  
The Town of Blacksburg is no longer taking payments
Payment Options:
cash, paper checks, money orders, credit or debit cards
By Mail
York County Natural Gas
Customer Service Center
P O Box 11907
Rock Hill, SC 29731
Payment Options:
paper checks, money orders, credit or debit cards
NOTE:  If service has been disconnected for non-payment,  we cannot accept a check.  To reconnect service you must pay by cash, money order or debit/credit card and call Customer Service at 803-323-5304.
MANAGE YOUR ACCOUNT ONLINE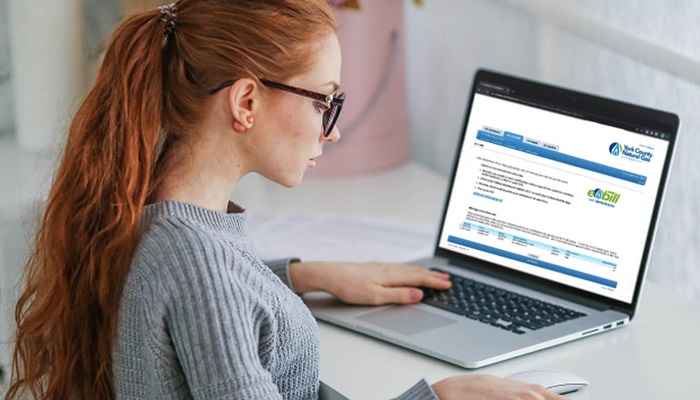 Ready to set up your online account?
Locate your account number at the top right of your latest bill, then create your online access here.
---
Natural Gas Appliances
Choose natural gas appliances for efficiency and reliability. The Showroom at YCNGA offers premium gas appliances for your home including logs, fireplaces, space heaters, grills and water heaters – both tank and tankless. Quality appliances you won't find at big box stores.