National Awards for the Authority
Hannah Smith
Authority Honored with Four Industry Awards
In July, York County Natural Gas Authority received several national awards from the American Public Gas Association (APGA) for excellence in the areas of leadership, communications, and safety. The APGA is a not-for-profit nationwide association for municipal & community-owned natural gas systems with over 730 members in 37 states.
The Authority's Director of Engineering, Amanda Gallagher was honored with the APGA Next Generation Employee Achievement Award.
The award recognizes individuals under the age of 35 that have made substantial contributions towards the goals of the gas industry.  In her tenure with the Authority, Amanda has improved processes within the engineering department and served on various industry organization boards including South Carolina 811 and the Carolinas Public Gas Association.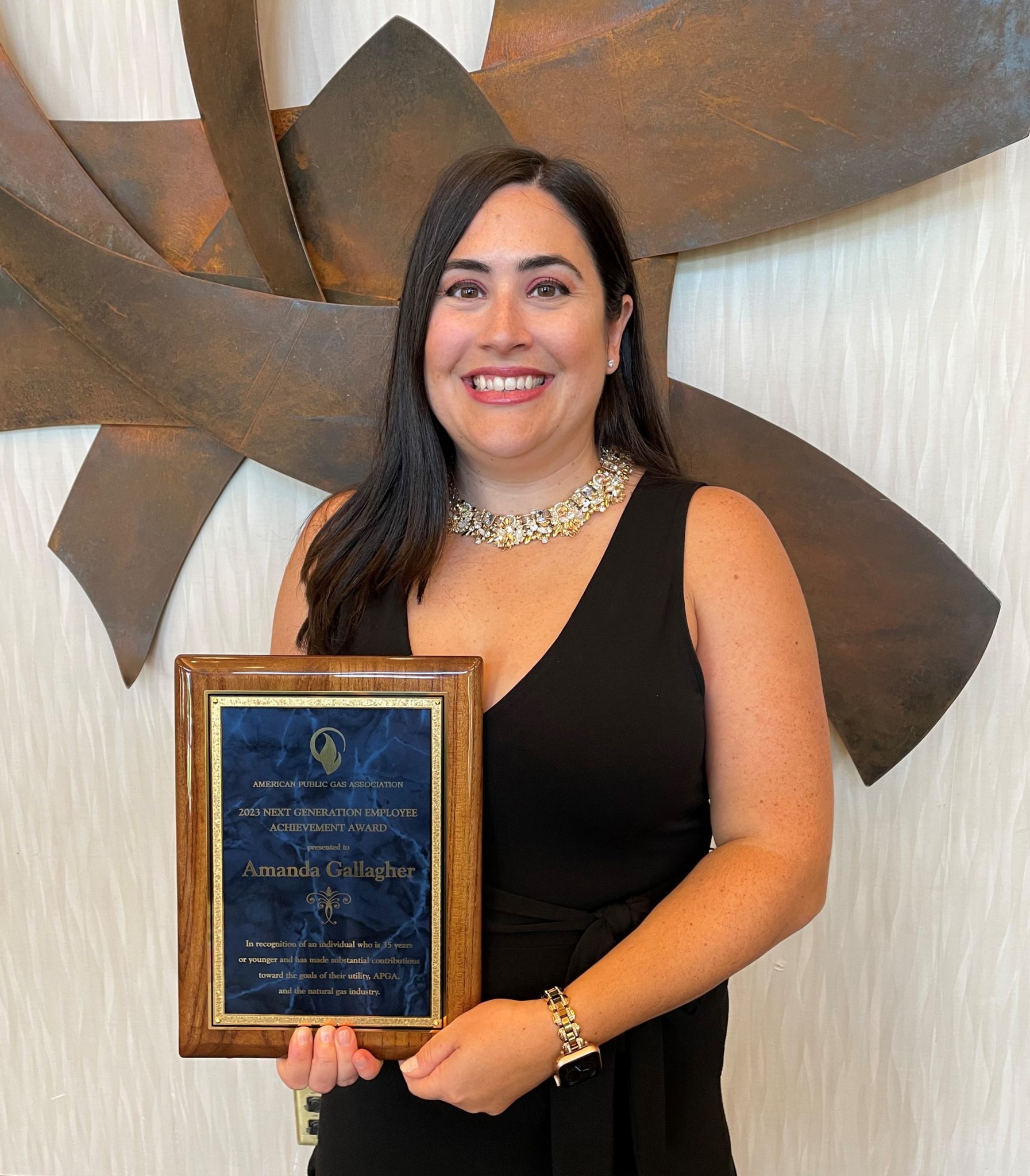 APGA Communications & Marketing Award
First Place – Safe Digging Month Campaign & Contest
In the APGA Communications & Marketing Award category, the Authority won both First and Second Place!
The First Place honor was given for the Safe Digging Month Campaign and Contest.  Each year, April is designated as National Safe Digging Month.  During the month the Authority held an online contest promoting the use of the state one-call center, SC811 which featured a cast of superhero dogs.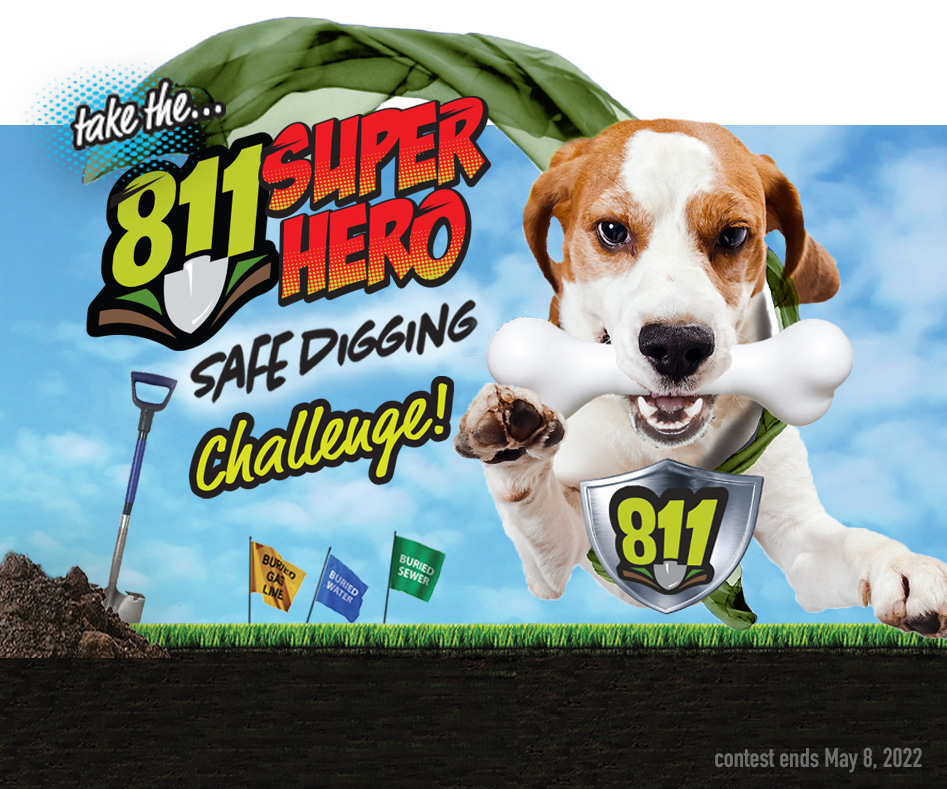 Realtors know that homes with natural gas sell for more! For comfort, convenience and efficiency, homeowners prefer natural gas appliances.
Second Place – Natural Gas Home Realtor Ad
The Second Place honor was given for a video advertisement promoting the efficiencies and affordability of a natural gas home. The video was targeted towards new homebuyers, millennials, and real estate professionals, and used clear and direct messaging to showcase the advantages of gas appliances when purchasing a home. Attention to detail was a key element of this ad's impact, utilizing the Authority's brand colors and elements throughout the video, as well as incorporating a few memorable phrases and actors from previous ad campaigns.
Safety Management Excellence Award
The Authority takes great pride in operating a safe and reliable gas system. Our teams participate in training sessions, safety meetings and emergency response exercises throughout the year to improve skills and focus on safety.
This year the Authority was awarded the Safety Management Excellence Award which recognizes a public gas system that consistently operates at the highest safety levels, clearly establishing the system as an achiever of excellence in the field of Safety Management.
In addition to this prestigious honor, the Authority was granted the annual Safety Contest Award determined by the Authority's overall incident (lost work time) rate.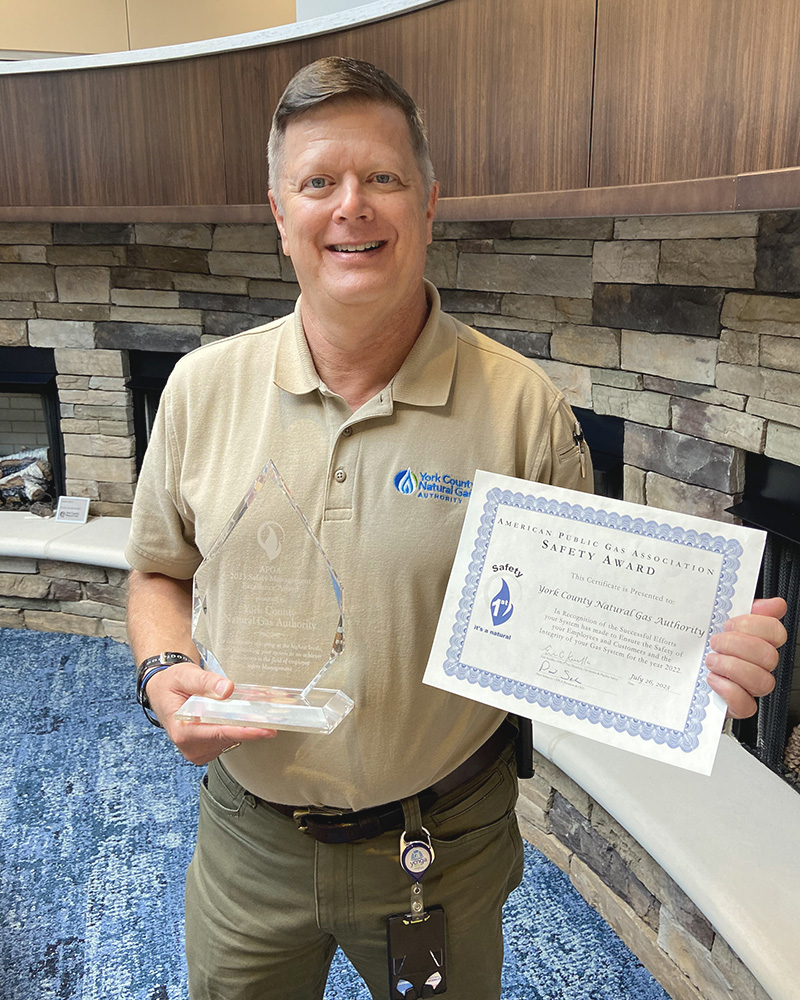 Life takes energy and it is a great honor to provide reliable and efficient energy to York County and the Blacksburg area of Cherokee County. York County Natural Gas Authority is the 11th largest public gas system in the nation with nearly 75,000 customers. We are honored to be recognized for the efforts we put forth in promoting safe and clean energy!