Authority Awarded $5.5 Million Infrastructure Grant
Amy
Grant Awarded for the Gas Infrastructure Renewal Project in the Town of Blacksburg
Natural Gas Distribution Infrastructure Safety & Modernization (NGDISM) Grant Program
Blacksburg, South Carolina – Earlier this month, the Pipeline and Hazardous Materials Safety Administration (PHMSA) announced a historic $196 million in grants for 37 projects spread across 19 states. York County Natural Gas Authority (YCNGA) was awarded just over $5.5 million to assist in the repair, replacement and rehabilitation of the natural gas distribution system in the Town of Blacksburg, S.C.
The Natural Gas Distribution Infrastructure Safety and Modernization (NGDISM) grant program, established by the Bipartisan Infrastructure Law of 2021, provides nearly $1 billion in funding over the course of five years to modernize municipally and community-owned natural gas distribution pipes, helping to enhance safety and mitigate methane emissions.
The number of competitive applications and requests well exceeded the available funding for the NGDISM Grant Program and the Authority was one of only two systems in South Carolina to receive the grant. Laurens Commission of Public Works (CPW) in Laurens, SC was also a recipient.
Serving both York County and the Blacksburg area of Cherokee County, York County Natural Gas Authority provides service to just over 74,000 customers. The Authority is the 11th largest public gas system in the United States and a founding partner of Patriots Energy Group.
— — — — — — — — — — —
In 2010, the Authority acquired the distribution system for the Town of Blacksburg, which serves 529 residential, commercial and industrial customers. The NGDISM grant award will assist in an ongoing renewal project slated to replace the entire pipeline system serving the Town of Blacksburg.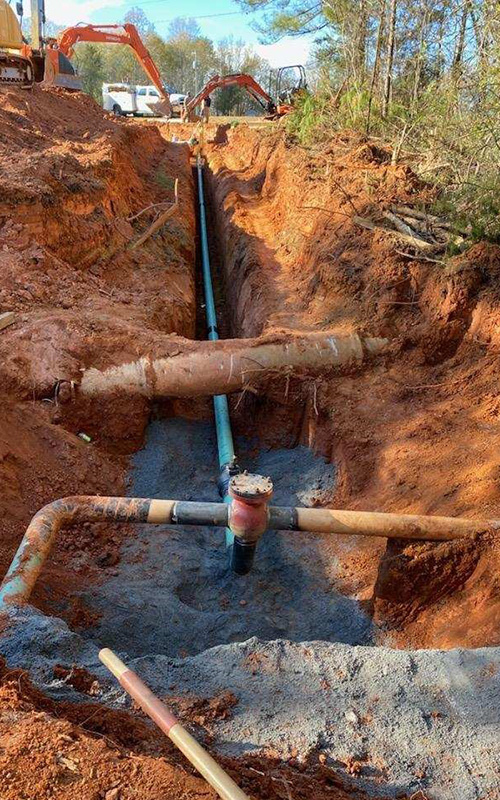 The system replacement project, which began in 2017, will retire approximately 13.6 miles of older steel pipelines and replace them with new plastic and steel pipe, strengthening the reliability and safety of the system. In addition, the removal of these pipes will reduce gas leaks and methane emissions supporting the Authority's goals for environmental sustainability.
PHMSA Representative, Damond Smith, will visit the Town of Blacksburg on Thursday, May 18 to present the award.
Jimmy Sprouse, President and CEO of YCNGA, along with board members and area officials will be on hand to accept the award. "We are honored to receive this infrastructure grant which will allow us the opportunity to accelerate our plans of replacing the natural gas distribution system within the Town of Blacksburg," says Sprouse. "The funds provided by PHMSA will solidify the Authority's efforts of providing safe and reliable natural gas service throughout our service territory."